Dawley Castle Built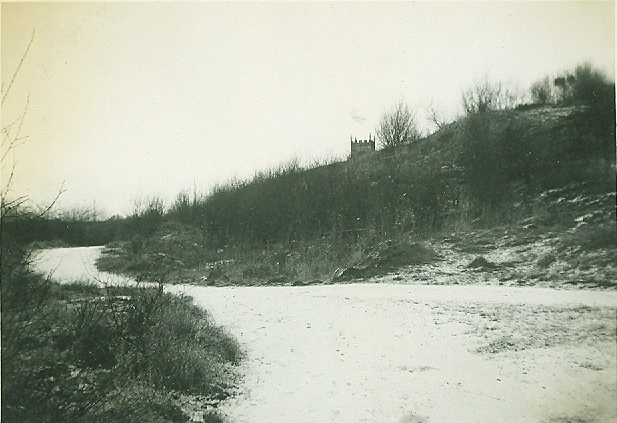 (© Courtesy of Joan Griffiths)
There seems little doubt that a medieval structure known as Dawley Castle did exist, but evidence as to its nature and appearance is rather short on the ground. There are no surviving plans or drawings. What is certain is that Dawley Manor House was in existence in the 1300s with its location just 250 metres south of the present-day Holy Trinity church. The manor house was owned by the nobleman, William de Moreton, who was granted a licence in 1316 to surround the building with a limestone wall and to crenellate it. In time this was referred to as Dawley Castle. By the 17C, ownership had passed to the Fulke Crompton family, and although Fulke Crompton died in 1642, at the beginning of the English Civil War period, he had settled his estate on his wife, Mary Crompton.
The widow supported the Royalist cause and had Royalist forces garrisoned at the castle in 1645 when they came under siege from Parliamentary forces. One historical source, Augustus Hare (often considered 'unreliable' by modern historians) asserts that Dawley Castle 'was burnt by the garrison when they could no longer hold out against the Parliamentarians'. Whatever the truth, the castle did succumb to the Parliamentary forces on 23rd August 1645, when troops stationed there abandoned it for High Ercall. Three years later, the Royalists again attempted to garrison the building through a plot contrived by Sir Henry Lingen. He had hoped to organise an uprising in Shropshire and neighbouring counties, one of the targets being the seizure of Dawley Castle, but the scheme was discovered by Captain Andrew Yarranton. The governor of Ludlow was informed, and on 11th July 1648 the 'Local Committee of Safety for the County of Shropshire' was summoned to put down the attempt. The castle was finally ordered by Parliament to be demolished along with other buildings in the county that had been used to favour the Royalist cause.
By 1762 the site had become a farmstead and by 1817 it is recorded that some of the buildings remained, surrounded by a water-filled moat. However, when the Coalbrookdale Company's Castle Furnaces were opened in close proximity in 1810 and not blown out until 1883, slag from the works is believed to have buried the site in its entirety, so that no material evidence of the castle survives today.