Historic Sites
A great many important places and buildings mark Dawley's long history. The 12C chapel which is believed to have existed close to Holy Trinity church probably bequeathed its Norman font, and nearby are the place names that still remind us of the town's old medieval castle, Dawley Castle.
The strong non-conformist movement of the area prompted numerous chapels to be built, notable amongst which is the handsome Moreton Coppice Chapel of 1858. As a hardworking industrial town, Dawley inevitably acquired many inns and public houses – of which several survive - where workers could quench their thirst, and travellers find accommodation.
The collieries and ironworks have long gone, but they still exert an influence on the landscape through distinctive pine-capped spoil mounds, whilst the era of the canals and railways is still evoked through surviving bridges, towpaths, railways lines and station platforms.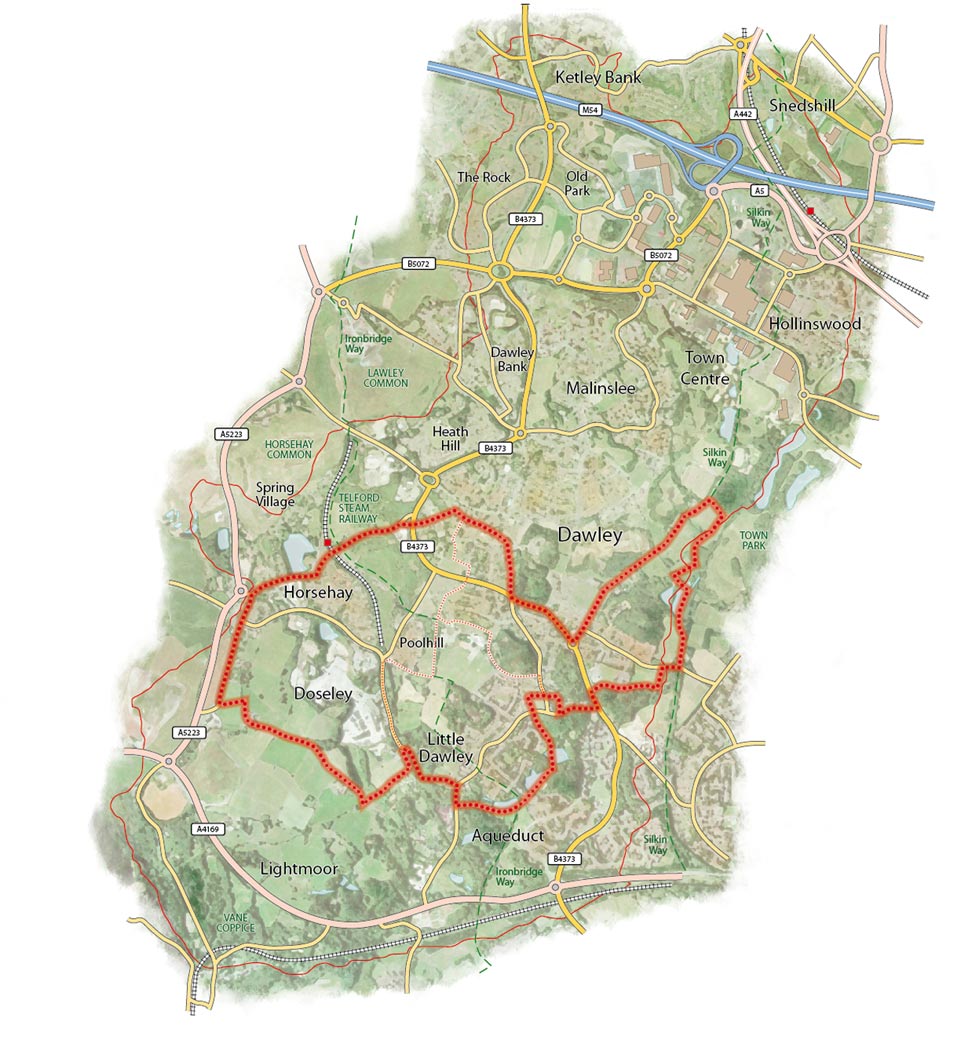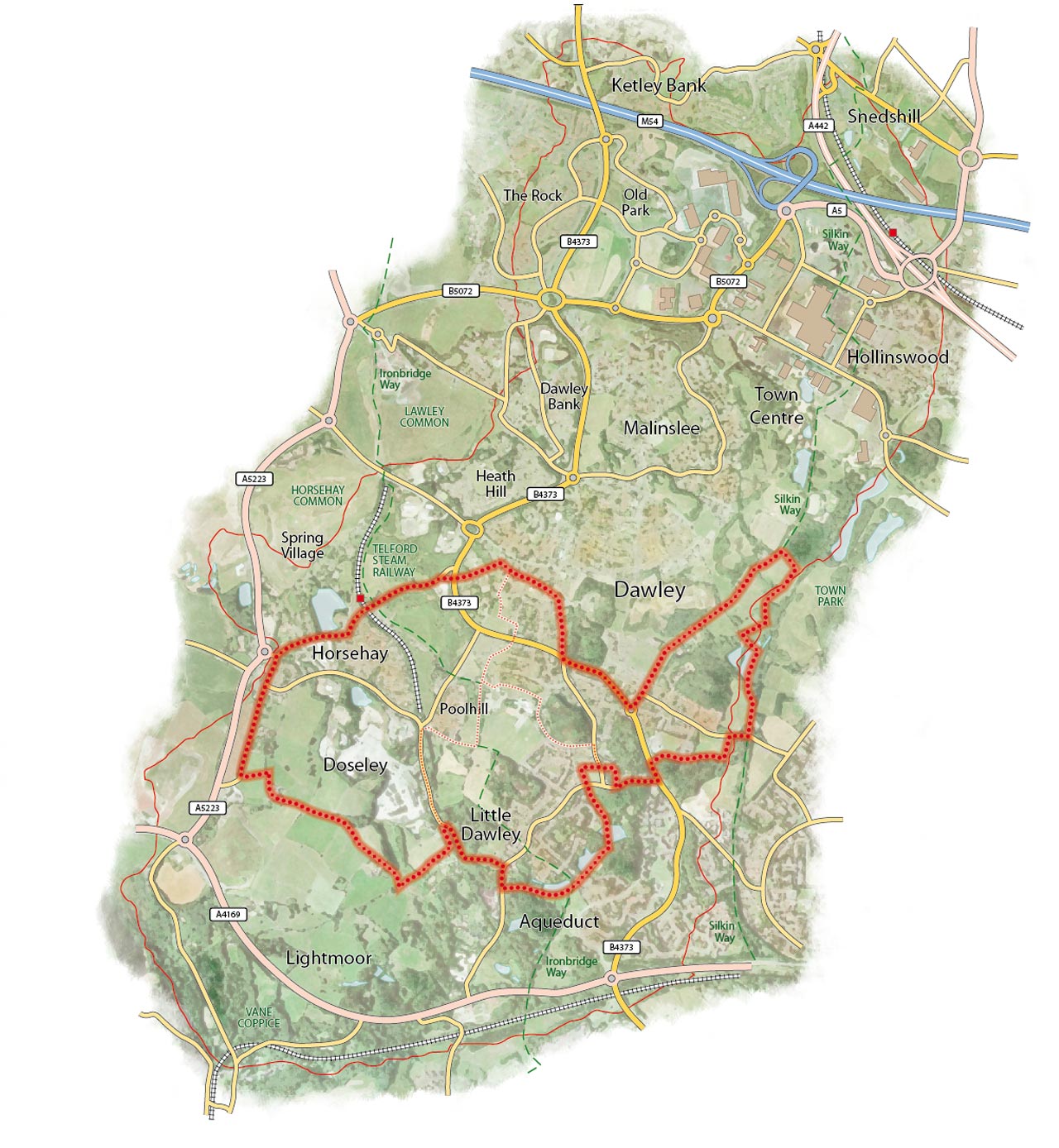 © Crown copyright. All rights reserved. Borough of Telford & Wrekin Licence No. 100019694. Date. 2009
Key:
Heritage Trail
Motorway
A Road
B Road
Heritage site
Curiousity worth seeing
Parish Boundary