Joseph Simpson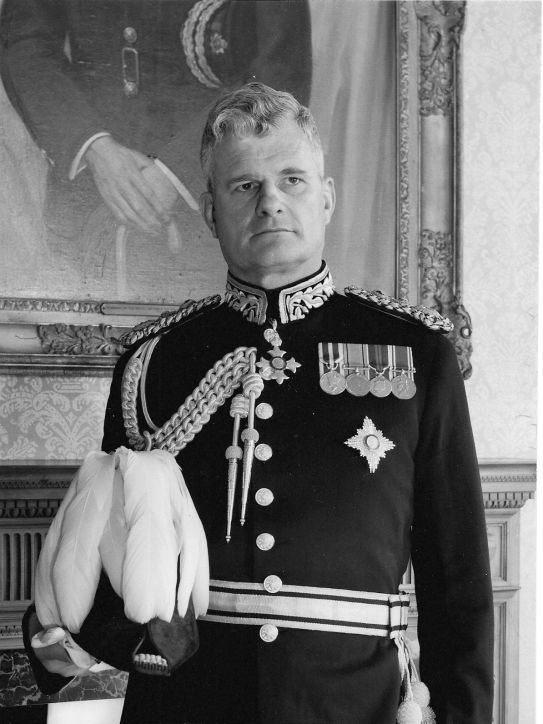 (

©

Courtesy of Metropolitan Police 2010)
Joseph Simpson was born in Horsehay, Dawley. At the age of 48, he became one of the youngest men ever appointed Commissioner of the Metropolitan Police, and the only policeman to have achieved this by promotion through each of the ranks of the police force.

Joseph Simpson was educated at Ashdown House and Oundle School, from where he went on to Manchester University College of Technology. He was a big man in every sense of the word, a notable sportsman in his youth, particularly at rugby and athletics. In 1934 he attended Hendon Police College from where he gained his first promotion to Acting Station Inspector.

During the following years he found time to take a degree in Law, called to the Bar by Gray's Inn in 1937. He took up senior promotions within the police force in the succeeding years, first as Assistant Chief Constable of Lincolnshire, and then as Chief Constable of Northumberland. He was awarded the OBE in 1946 for his services to civil defence. After becoming Chief Constable of Surrey in 1946, he was appointed Assistant Commissioner of the Metropolitan Police in 1957, before promotion to Commissioner. He was knighted in the New Year Honours of 1959.

A fair and tolerant man, Joseph Simpson also expected others to satisfy the high standards of discipline he set himself. He strove to open up relationships between lower and senior ranks within the police force, and to improve the image and effectiveness of the police in the eyes of the public. He was responsible for many initiatives which modernised the effectiveness of policing, including the introduction of personal radios and expansion of the role of patrol cars. He introduced traffic wardens and, working closely with the then Minister of Transport, Ernest Marples, the use of parking meters. He established the Drugs Squad and the Obscene Publications Squad.

Joseph Simpson was married with two sons. In 1964 he was expected to retire but stayed in post. He died suddenly at the early age of 58, the first commissioner to die in office, for which the stress of overwork doubtless played its part. He was given a funeral with full honours in Westminster Abbey. A bass-relief plaque was later erected In St. Paul's Cathedral, memorialising the life of a very distinguished public servant.