John Poole Sandlands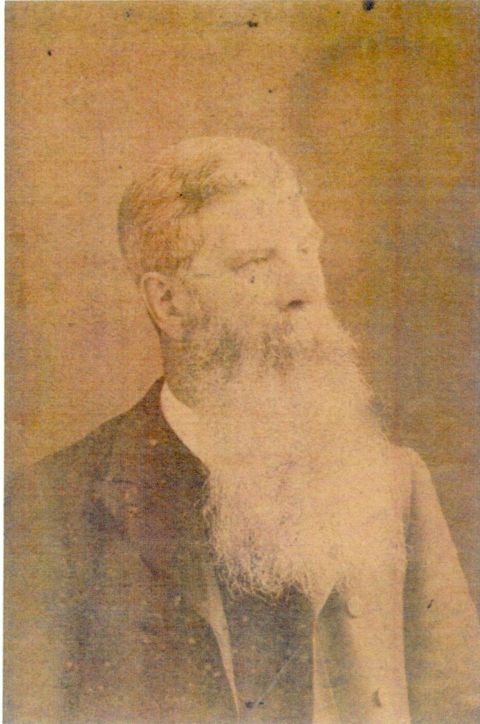 (© Courtesy of Ida White)
John Poole Sandlands was born in Finger Lane (now Finger Road) in Dawley, the third of nine children. His father, uncle and eldest brother were all saddlers, but his mother clearly had ambitions for her other children since she occupied her time with educating them herself. They are described in the 1851 census as 'Scholars at Home'. Her teaching skills enabled John Poole Sandlands to become a school master, before his leaving home in 1864 to further his education at Lichfield College, and then at Trinity College, Dublin. During these years he must have decided to embark upon a vocation in the church.
His first appointment was in 1866 when he became curate of St. Lukes in Hanley. Three years later he married Janet Pitcairn Simpson, and they had two children. Sometime between 1870 and 1878 the family moved to Northamptonshire and the Reverend J.P. Sandlands became the new vicar of Brigstock, residing in the vicarage at St. Andrew's church.
John Poole Sandlands was an interesting man who found time from his church and pastoral duties to write a number of books. The subjects encompassed nutrition, health and healthy lifestyles, subjects which might seem to be modern preoccupations but which were clearly no less important more than a hundred years ago. He also wrote on the topic of public speaking of which he appears to have been something of an authority. It is curious to note that his maternal grandfather, Thomas Poole, had been the town crier for Ironbridge, and it is possible that his grandson inherited the same powerful voice. Certainly his text 'How to Develop General Vocal Power and Cure Stammering and Defective Speech' was significant enough to have been reviewed in 1886 by no less a figure than George Bernard Shaw.
John Poole Sandlands died when he fell down the stairs at the vicarage in 1915. In Brigstock, which he had made his home for the greater part of his life, he is still well remembered through descendents of his parishioners, and there are two street names within the village which honour his name, but whilst his mother and family continued to live in Finger Road, Dawley, he never lost touch with his home town.