Elsie Day
Elsie Day (1885-1996)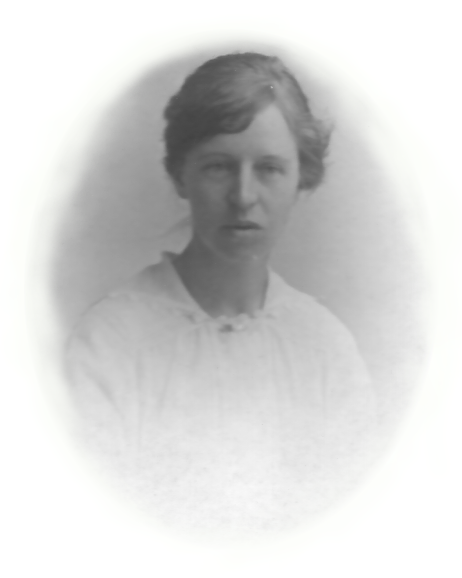 (© Courtesy of Mr & Mrs J Merrington)
Elsie Day was a quite exceptionable resident, born in Dawley and living all but her final years in the town, before reaching the remarkable age of 110 years and three quarters. At the time she was the oldest woman in Shropshire. Her longevity spanned the last chapter of the Victorian era and virtually all of the great movements and events of the 20th century. In a programme recorded for BBC Shropshire Radio marking her 100th birthday, it is quality of her memory and the unfaltering clarity of her voice which is so remarkable for a person of her age, as much as her fascinating recollections.

Elsie Merrington was born to a notable local family who ran a chain-making business, established by her great grandfather around 1820. She was brought up in the fine Georgian house called Hazeldene House which still stands in Southall Road in Dawley, and lived there for no less than 87 years. She was educated at Langley School, Dawley, later becoming a pupil teacher and then a trainee teacher. Her character developed into a strict disciplinarian, a rather formidable woman but one who was very charitable, fair, and with a keen sense of humour. In 1913 she was appointed headmistress of Stirchley School where she remained until 1927 before marrying Edward Day. Since the education system did not allow married female teachers, she was obliged to give up her teaching post, but returned to the profession on account of her husband's early death after only three years of marriage.
In her long life Elsie Day recalled many events on the historic stage, including the celebration of Queen Victoriaís Diamond Jubilee in 1897, the euphoric relief of Mafeking in South Africa in 1900 during the Boer War, and those eras of depression in Dawley, not least the closure of the Stirchley Furnaces in 1904 when poverty and hardship characterised many working peopleís lives.

In her nineties Elsie Day was still lively an active. She broke her hip at 102 but recovered well, at 106 was the honorary guest at Blists Hill museum to mark the re-erection there of her Stirchley School, and went on to spend the rest of her life in Lincoln Grange Residential Home in Madeley, which by all accounts she treated somewhat as a luxury hotel and the staff as her servants!