Captain Webb Memorial
Dawley Archive
Captain Webb Memorial
Captain Webb was born at Dawley, January 19th 1848, and lost his life in an attempt to swim Niagara Rapids on July 24th 1883. When first erected, it had 3 gas lamps on the top. The light source was converted to electric and the type of lamp was changed several times. The memorial has been moved on a number of occasions to different sites in Dawley including in front of the old library (dismantled then re-erected), in front of the Dawley Urban District offices at Paddock Mound, before being returned to its site in front of the Lord Hill in 1980.The memorial was refurbished in 2009 after being damaged by a lorry and moved to its new site in 2010.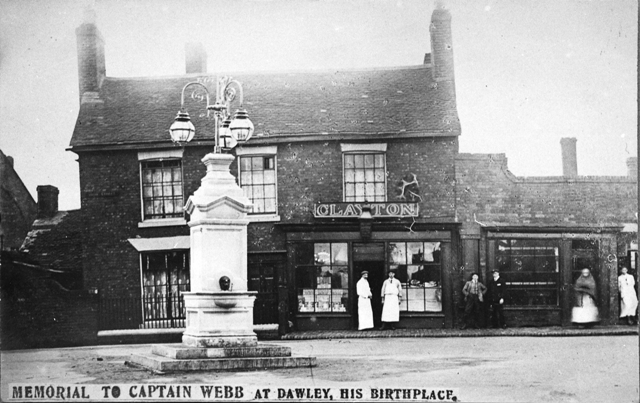 (© Courtesy of Ironbridge Gorge Museum Trust)
Shropshire mining - Capt. Matthew Webb.